Barbour Community Health Association Welcomes New Psychologist
FOR IMMEDIATE RELEASE
Barbour Community Health Association Welcomes New Psychologist
PHILIPPI, W.Va. — Barbour Community Health Association is pleased to welcome Dr. Casey Jo Cottrill to its behavioral health team at the Brandon Wellness Center.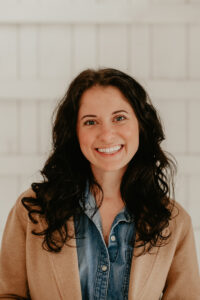 Dr. Cottrill brings a range of experience in the mental health field to the students at Philip Barbour High School. Dr. Cottrill received her BA in Psychology with a minor in Criminal Justice from West Virginia Wesleyan College. She then went on to receive both her MA in Clinical Psychology and Doctorate (PsyD) in Clinical Psychology from Marshall University.
 Dr. Cottrill is a generalist psychologist who is trained to treat a wide range of behavioral health conditions across the lifespan.
Some of Dr. Cottrill's strengths as a provider include taking a patient-centered, collaborative approach in therapy. She often begins therapy work by teaching patients the science or theory underlying their condition so they can best understand how and why their treatment plan will be effective. Interactive skills training is foundational to her treatment plans so that patients leave their sessions confident in their ability to make meaningful changes within their life.
"I have a passion for working within interdisciplinary teams to integrate behavioral health with patient's medical care and school experiences. There is nothing more rewarding than helping patients meet their behavioral health goals and gain confidence in their ability to reach their full potential," says Dr. Cottrill.
She is passionate about advocating for her patients within their school system, medical care, parent-child relationships, etc., and facilitating her patients learning to do the same themselves.
"I was immediately drawn in by the Brandon Wellness Center at Philip-Barbour High School. The opportunity to provide services to students without barriers such as transportation is truly a gift. I also appreciate the open-door policy of the wellness center for any student needing to access walk-in services while at school."
Outside of work, she enjoys spending time with her family and dogs at the lake, reading, and traveling.
About the Barbour Community Health Association
Belington and Myers Clinics are federally qualified health centers that provide medical and behavioral health care and wellness programs to patients with insurance, Medicare and/or Medicaid and for those without health insurance through the clinic's Health Access program.
The organization also operates Belington Wellness Center, Brandon Wellness Center, Philippi Wellness Center, and AB Wellness Center. Belington Wellness Center is located adjacent to Belington Medical Clinic and offers a wide variety of exercise equipment, exercise programs and a swimming pool. Brandon Wellness Center is a school-based health center that offers a variety of nursing, preventive and acute care medical and behavioral health services to the students and staff at Philip Barbour High School. Brandon School-based Health Services are offered to all Barbour County School students and families. AB Wellness Center offers acute and chronic medical services to all currently enrolled Alderson Broaddus University students and staff. The Philippi Wellness Center is located at 22 Columbia Steet and has services designed to improve physical condition and health through exercise equipment and periodic workshops and seminars.
For more information, visit Barbour Community Health Association's website at barbourhealth.org