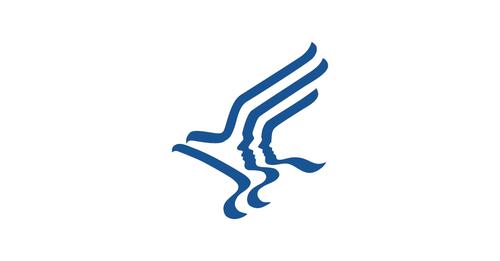 HHS Announces $350,000 for Innovative, Community-Led Solutions to Promote Resilience in Children and Youth
HHS Announces $350,000 for Innovative, Community-Led Solutions to Promote Resilience in Children and Youth
"The overwhelming interest in this Challenge from across the nation underlines both the urgency of addressing children and youth mental health following the pandemic and also the inspiring wealth of creativity and innovation in our communities." said Assistant Secretary for Health Admiral Rachel L. Levine, M.D. "Communities truly are the ultimate problem solvers, and we look forward to partnering with and learning from these 14 innovators over the next eight months."
The U.S. Department of Health and Human Services (HHS) announced $350,000, in Phase I prizes of $25,000 each, to 14 finalists for their community-led solutions to promote resilience in children and adolescents under the HHS Children and Youth Resilience.
In May, HHS launched a $1 million Children and Youth Resilience Challenge as part of the President's Unity Agenda and Mental Health Strategy. The Challenge is also an initiative of the HHS Behavioral Health Coordinating Council Subcommittee on Children and Youth and included as part of the HHS Roadmap for Behavioral Health Integration.
A challenge (also referred to as a "prize competition") is a way for federal agencies to crowdsource and engage the public directly to find creative ideas or solutions to important problems. This first-ever Children and Youth Resilience Challenge is funding innovative community-led solutions to promote resilience in children and adolescents, birth to age 24, affected by the COVID-19 pandemic and other disasters. HHS strongly encouraged proposals from community-based organizations serving children, youth-led organizations, and teams that partner with community-based and youth-led organizations.
"Promoting the ability of our children and youth to adapt in the face of adversity is critical to avoiding long-term negative mental health outcomes and to improving the well-being of individuals and their communities. Our approach must be inclusive, comprehensive and community-led," said HHS Deputy Secretary Andrea Palm. "That is the approach we have taken with the HHS Roadmap for Behavioral Health Integration. And thanks to President Biden, we are finally and seriously saying to Americans struggling with their mental health: We hear you. Support is here."
This July, HHS received more than 500 submissions outlining diverse, culturally relevant, and community-grounded ideas for how to promote resilience among children and youth. This extraordinary response was the largest in the history of Challenge.gov. The 14 Phase I Finalists will receive awards for innovative, community-led solutions that:
Promote resilience and advance mental health and well-being;
Reduce the risk for negative mental health outcomes among children and youth;
Promote positive strategies and solutions that help children and youth thrive; and
Identify and elevate promising practices that promote culturally and linguistically responsive protective factors.
Finalists also will have access to intensive technical assistance and a community of learning to support implementation of their solutions in Phase II (September 2023 to May 2024). At the end of Phase II, the finalists may compete for the final prize. Finalists will submit a report that outlines their innovation and pilot phase findings and will be invited to present their innovations at an in-person summit in Washington, DC in Summer 2024. One grand prize winner will receive $300,000 and up to two runners-up will receive $175,000 each.
Read the HHS Blog for more information, including a complete list of the finalists. For additional information about the Children and Youth Resilience Challenge, please visit Challenge.gov.