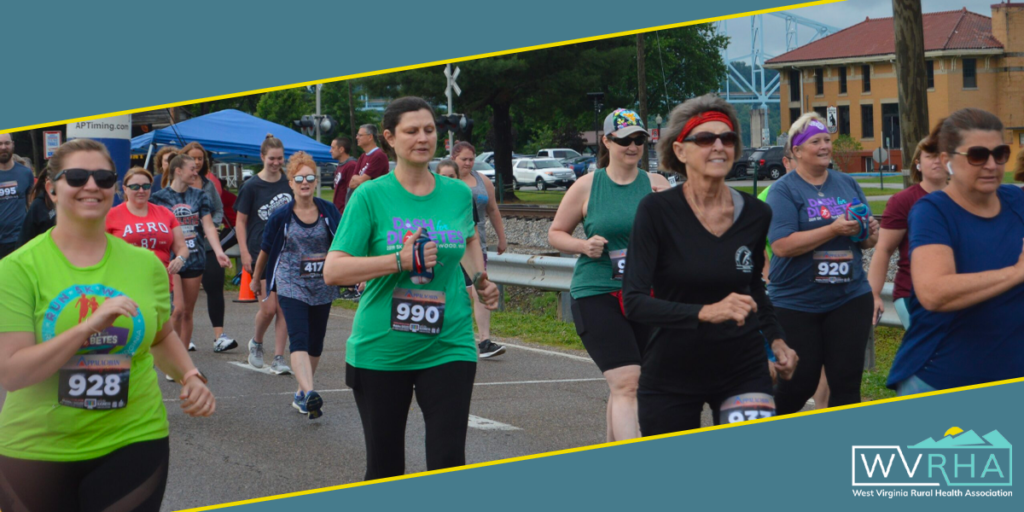 Annual Dash for Diabetes Registration Now Open
Annual Dash for Diabetes Registration Now Open
RAVENSWOOD, WV (February 19, 2023) – Coplin Health Systems (CHS) is once again teaming up with the City of Ravenswood to host the seventh annual Dash for Diabetes 5k Walk/Run event. This year's race will begin at 8:30a.m. Saturday, June 10th, 2023, at Ravenswood's Riverfront Park. Registration will begin at 7 a.m.
For the past six years, this annual race pushes for diabetes awareness by encouraging participants and onlookers to practice healthy eating and routine exercise. Throughout the year, CHS hosts several other community events and programs to shed light on the diabetes epidemic and diabetes prevention.
Proceeds are split between the Coplin Health Systems Diabetes Program for the purchase of patient Diabetes Education kits and the Ravenswood Recreation Youth Program.
Registration is available online at www.coplinhealth.com/5k. To guarantee your race t-shirt, you have until May 19th to pre-register. Fees for pre-registration are $20 for participants 18 years and older, and $10 for 17 years and younger. After May 19th fees for participants 18 years and older will be $25, and $15 for 17 years and younger. T-shirts will be limited. Raceday registration will be available June 11th from 7-8a.m.
For information on sponsoring this event or registration, visit www.coplinhealth.com/5k.
To further diabetes education and chronic disease prevention, Coplin Health Systems also hosts the FARMACY program. FARMACY is a prevention program for hypertension, stroke and cancer. It is also supportive of any individual with diabetes or pre-diabetes. Coplin Health Systems will offer this program in Jackson County at the Jackson County Junior Fairgrounds beginning in June. Participants will receive free local fruits and vegetables, health screenings, and health education. If you would like more information, please contact your nearest Coplin Health Systems clinic or visit www.coplinhealth.com/farmacy.
About Coplin Health Systems
Since its establishment in 1978, Wirt County Health Services Association (d.b.a. Coplin Health Systems) has twelve service centers located in Jackson, Wirt and Wood Counties in West Virginia and Meigs County in Ohio. Coplin provides patients with a full range of services for the entire family, including Primary Care, Urgent Care, Pediatric Care, Dental Care, Behavioral Health Care, and Substance Use Disorder Care. Coplin Health Systems is a federally qualified health center and serves every community member, regardless of one's ability to pay.
Learn more about Coplin Health Systems' services and programs at www.coplinhealth.com