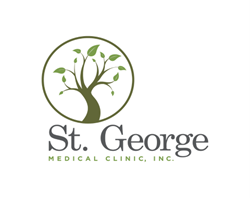 Josh Larkin, LGSW, Joins St. George Medical Clinic's Behavioral Health Team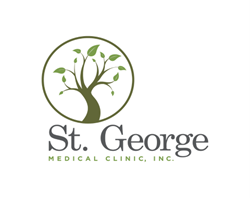 FOR IMMEDIATE RELEASE
Josh Larkin, LGSW, Joins St. George Medical Clinic's Behavioral Health Team
PARSONS, W.Va. — St. George Medical Clinic is excited to announce the recent hiring of Josh Larkin, LGSW to fill the role of therapist for St. George Medical Clinic's Behavioral Health Department.
Larkin, originally from Elkins, W.Va., received his associate's and bachelor's degrees in Social Work from Davis and Elkins College. Additionally, he earned his master's degree at the University of Southern California. He is a licensed graduate social worker.
Prior to pursuing his college education, Larkin served six years in the United States Marine Corps. Following his return from overseas, he met with a therapist and social worker at the Clarksburg VA, who in-turn got him interested in mental health. When the military offered to pay for him to further his education, he decided that he would be interested in working in the behavioral health field and has ever since.
Larkin chose to join the St. George team because he previously heard through word-of-mouth from friends and other community members about the positive work environment.
He enjoys working with the staff at St. George, as well as having the opportunity to interact with an array of patients, finding common ground with many of them. Larkin specializes in anxiety and depression treatment.
Outside of work, Larkin enjoys planting his summer vegetable garden, fishing, and camping. He currently resides in Elkins.
Larkin says, "I hope to show kids—especially teenagers—that I see at the high school, that no matter what you've been through, you can grow from it. You can become a better person because of it. You just have to take the time, nobody is immune to dealing with hard things."
###
About the St. George Medical Clinic

St. George Medical Clinic and Pharmacy is a non-profit organization which provides family centered health care to the residents of Tucker and surrounding counties in North-Central West Virginia. St. George partners with individuals, families, and community organizations in order to maintain and restore health.
Advanced service departments are accessible to patients that provide them with convenient,  efficient, and on-site services. St. George provides patients with a variety of services such as family planning, cancer screening programs, dermatology, radiology, physical therapy, dental, eye health, pharmacy, and much more. Arrangements for transportation to and from appointments are available as well.
St. George has conveniently expanded into several facilities located across Tucker County, including sites in St. George, Parsons, Hambleton, and Canaan Valley. For more information, contact St. George Medical Clinic at 304-478-3339 or visit our website at www.stgeorgeclinic.org.