NINR Director's Lecture Series: Health Equity
October 11, 2022   |   11:00 a.m. – 12:00 p.m. (ET)
Join NINR as we bring leading experts in health equity to share their knowledge at the next NINR Director's Lecture. Dr. Chandra Ford and Dr. Suzanne Miyamoto will be presenting research priorities and the practice and policy implications of nursing research through the health equity lens.
Featured Speakers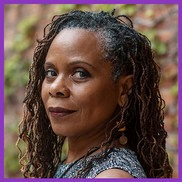 Chandra L. Ford, PhD, MPH, MLIS is Professor of Community Health Sciences and Founding Director of the Center for the Study of Racism, Social Justice and Health in the UCLA Fielding School of Public Health. She is lead editor (with Derek Griffith, Marino Bruce and Keon Gilbert) of Racism: Science & Tools for the Public Health Professional (APHA Press, 2019), which was named an Outstanding Academic Title for 2020 by the American Library Association's Choice magazine. Her work offers conceptual and methodological tools for studying racism as a public health problem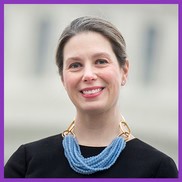 Suzanne Miyamoto, PhD, RN, FAAN is the CEO of the American Academy of Nursing. The Academy's mission is to improve health and achieve health equity by impacting policy through nursing leadership, innovation, and science. Dr. Miyamoto is highly regarded for her expertise in health care policy as well as her leadership and successful development of advocacy-based coalitions.
The NINR Director's Lecture Series brings together top experts from across the nation to share their insights for advancing nursing science with a transdisciplinary audience at the National Institutes of Health (NIH) and the broader biomedical research community. For the 2022-2023 NINR Director's Lecture Series, each lecture will focus on a different NINR strategic plan research lens.
This live streamed Zoom event will be presented with real-time captioning. If you are an individual with a disability who needs reasonable accommodations to participate in this event, please contact Edmond Byrnes ([email protected], 301.496.0235). Requests should be made at least five days in advance.